boing boing
links via
Todd
to this classic song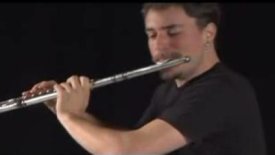 Todd sez, "The Super Mario Brothers theme has been played on a variety of different instruments around the world. Here's a collection of 15 videos of people playing it on instruments as wide ranging as the 'Er Hu,' the 'Balalaika' and the totally awesome 'Beat Boxing Flute.'"
Some of you will know that oldest son is in the process of preparing a portfolio of gaming projects as he gets ready to more into the video game industry. Joel will tell you that Super Mario Bros is definitely a classic.
I didn't list to all the versions all the way through, but check out the
Beat Boxing Flute
and the
2 Guitars
. The
a capella
version is great as well & it has the added "attraction" of being acted out!
Here's the
Link